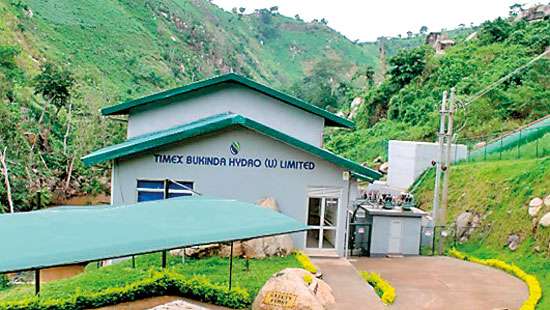 ---
Vidullanka PLC posted a profit after tax of 210 million rupees for the first quarter of the financial year 2022/23, down 12% from a year ago. The group recorded revenue of Rs 775 million for the reporting period, an increase of 28% from the first quarter of the year 2021/22.
The group said the decline in profits materialized due to the escalating costs that Sri Lanka is currently facing, including the noticeable increase in financial charges incurred for the period.
The group saw its financial charges increase by 49% year-on-year to reach 111.9 million rupees during the period under review.
However, due to the stable position of the group's overseas assets, the three-month period recorded 748 million rupees in foreign exchange translation gains, increasing the organization's total comprehensive income to 966 million rupees, registering a 268% year-on-year increase. Vidullanka PLC's overseas hydropower operations continue to be the best performing of the group, generating a profit of Rs 253 million on Rs 547 million in revenue for the quarter ended June 30, 2022.
The profit recorded increased by 92% compared to the same quarter of the previous year. Overseas revenue also increased by around 76%, from Rs 310 million. The Company's overseas operations include Bukinda SHPP and Muvumbe SHPP located in Uganda.
Gross profit generated from local hydropower declined by a profit figure of Rs 130 million and revenue decreased to Rs 185 million from Rs 246 million recorded for the comparative period of the previous year. The dendro and plantation arm of the group reported a net loss of Rs 41 million for the
same period.
The group has active commitments in terms of several projects in the development pipeline, the most notable of which is Bwengu, the 50 MWac ground-mounted solar power project in Malawi, which is being developed by Quantel Renewable Energy, a joint venture between Vidullanka PLC and Frontier Energy, Denmark. The construction of this project is expected to start in the 4th quarter of 2022.
Locally, the group is also pursuing construction activities for the Horana Solar (2MW) and Vavunathivu Solar (10MW) ground power plants. With escalating costs having a significant impact on the development of these projects, the company is considering several feasible options, including increasing its capital contributions to meet its obligations. The commissioning of these two plants should take place at the end of 2022.