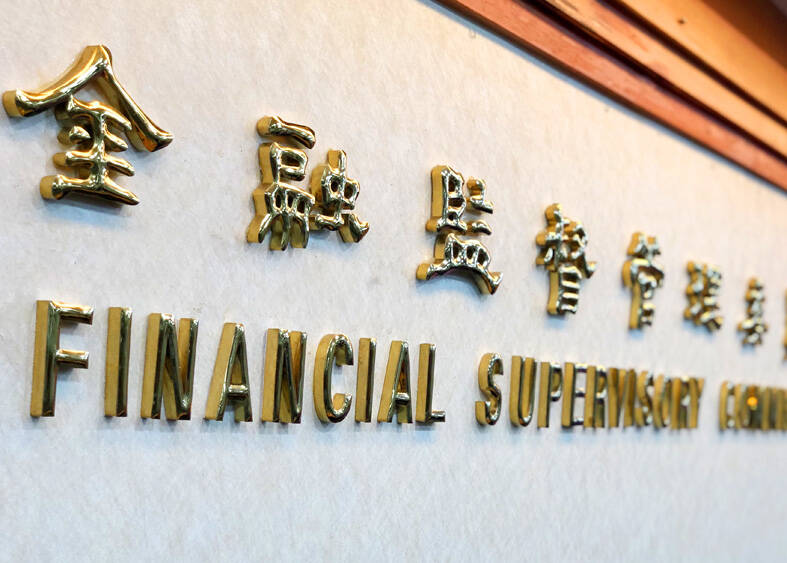 By Kao Shih-ching / Staff Reporter
The country's financial holding companies posted record unrealized losses of NT$873.2 billion ($28.66 billion) in the second quarter as the value of their investment assets plunged amid market routs triggered by the US Federal Reserve's cycle of rate hikes, according to data from the Financial Supervisory Commission (FSC) showed on Monday.
The combined unrealized losses in the first half of this year amounted to NT$827.76 billion – NT$661 billion from overseas investments and NT$166 billion from domestic investments, according to the data.
The majority of their losses came from investments in the United States, which totaled NT$256.5 billion at the end of June, compared to unrealized losses of NT$38.4 billion at the end of March, the data showed.
Photo: Kelson Wang, Taipei Times
Investments by financial holding companies in the United States increased by NT$503 billion in the second quarter, mainly because local life insurance companies bought more U.S. fixed income products, the data showed.
China was the second largest source of losses, with financial holding companies reporting total losses of NT$53.1 billion, followed by France with losses of NT$31.7 billion, Russia with losses of NT$31.4 billion and Mexico with losses of NT$27.5 billion. show.
Firms also slightly increased investment in France, Russia and Mexico, but reduced investment in China by NT$88 billion during the second quarter, the data showed.
Overall, the overseas exposure of financial holding companies stood at NT$23.95 trillion at the end of June, up about 3% from the previous quarter, the data showed.
Comments will be moderated. Keep comments relevant to the article. Remarks containing abusive and obscene language, personal attacks of any kind or promotion will be removed and the user banned. The final decision will be at the discretion of The Taipei Times.