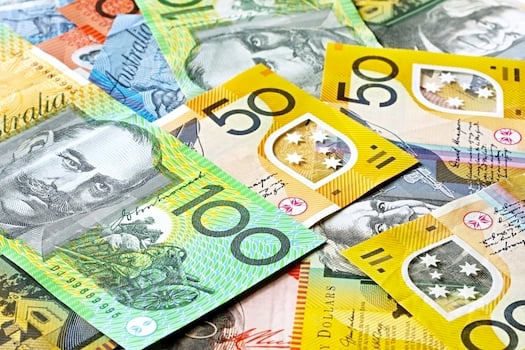 The Australian news agency market has emerged stronger and more confident from the COVID pandemic, with Standard Media Index year-end ad spend revealing record levels of ad spend for the month of June, the June quarter and fiscal year 2021/22.
June's total ad spend rose 0.4% from last year's all-time high to a new all-time high of $775 million, resulting in a 7.1% increase in ad spend in the June quarter to a record $2.26 billion, up $150 million from the second quarter of 2021 and on schedule to grow 10.6% year-on-year to a record $4.2 billion.
Radio increased by 1.6%, with overall audio increasing by 4.2%.
And the managing director of SMI AU/NZ Jane Ractliffe says it all culminated in an extraordinary result for fiscal year 2021/22, with the Agency's total billings increasing by $1.1 billion from the previous fiscal year to $8.8 billion, representing growth of 14.5%.
She says, "SMI's latest fiscal year ad spend detail confirms that the Australian market is well past the COVID period, with total fiscal year ad spend now 6.4% or $528m higher than of the pre-COVID 2018/19 period.
"The data also confirms continued growth in agency advertising spend in Australia, with the market arguably on track to reach
$9 billion next year, after growing more than 35% – or $2.3 billion – in the past ten years (since fiscal year 2011/12)."
And Ractliffe says the fiscal year record also remained when government category ad spend was removed to normalize data for all federal elections, with total ad spend growth still up 7.4% on this basis.
Ractliffe also says SMI data proved the Australian and New Zealand markets were also more resilient in June than their global counterparts, with New Zealand also reporting a slight increase in ad spend in June (+0.2%) while whereas, on the other hand, US data from SMI has just revealed the first drop in this market in 22 months (-3% YOY); while in Canada the market fell 4% in June and in the UK the drop was 13%.
She says, "It's clear that advertisers in our region are more confident about the future than those in the northern hemisphere, as they continue to invest heavily in their media investments.
In Australia, the key product category trend this year has clearly been the phenomenal growth in government advertising spending, with a total increase of $200 million over the prior year to over $550 million, surpassing the automotive brand category as the second largest in our market.
Another key trend has been the return of ad spend in the Travel category, with the total increasing by 31% this fiscal year and continuing to improve its ranking in each period, so that in the month of June, travel is become the fourth market in the market, increasing by 36.6% per year. -on-year.
Among major media, standalone digital media saw the strongest gains in June and for the full year (+10.9% and +25%), with video media increasing 7.7% over the fiscal year, audio advertising spending increasing 11.2%, news media advertising spending increase 3.3%; Magazine revenues increased 5.7% and cinema ad spend more than doubled this fiscal year to $59.3 million.
Ractliffe says, "But as all traditional media outlets continue to increase their digital-related ad spend, it's clear that the biggest shift from the COVID pandemic has been the continued growth of standalone digital media, with total ad spend shifting to standalone digital since fiscal 2019/20 period now just above $900 million.